When is a door not a door?
When it is ajar.

Knock-knock jokes, inside jokes, two steps forward, one step back. The opening of doors just to poke your head in and then pull back again. The in-between-ness of everything.

Doors, windows, walls, cage bars appear frequently in both the Periaktos paintings and in Morgan's other works. These serve as demarcations of inside and outside, markers of the edge between. A door in space without walls, suggests an entry into another dimension, a threshold between emotional states, a setting for ritual. Here, think the wardrobe to Narnia, the wedding chuppah canopy in the Jewish tradition. One can, of course, walk around the door without walls to get to the other side, but that's not respecting its door-ness. A door affords an opener/ closer. A door can be slammed in your face. Or, depending on your POV, it can be slammed behind you. So then, maybe, we can consider the door in Morgan's work as the fulcrum of this point of view, the change within its user from opener to closer, from outsider to insider.

To pass through a wall without a door, on the other hand, suggests trespass: either breaking through by force or sneaking in through a gap. Even if you manage to sneak in, in this case, you are still an outsider. Another important aspect of walls that must be considered here is transparency. Walls can be transparent, allowing for the seeing but, importantly, not the touching of things beyond them. This distinction blurs when encountering a wall in a painting, where we can't really touch anything other than paint on a surface. A ghostly dematerialization is one more possible alternative: a change in either your own constitution or in that of the wall makes it suddenly passable. Windows are different from transparent walls not only in that they can (generally) be opened to allow touch, but also in their suggestion of an opaque space around them (wall). A painted window is, of course, also an existing trope, a metaphor for the painting itself. In Morgan's paintings, the very different treatments of foreground, middle and background are played up, exaggerating the distinctions.

There is a two-step dance that one encounters in Morgan's work: a sleight of hand, a simultaneous earnestness and irony, an artful evasiveness. Morgan collects marks, motifs, tropes, in his words "spaces where painting can be done," and arranges them in varying combinations. Iconography and formal elements layer and accumulate, shedding their original interpretations and establishing new connections within a dense and insular system. A lexicon emerges, but it evades decoding. Morgan both commits to and renounces his attachment to the individual elements: of course he's not just into clowns, but he does invite the classic insider/outsider/ truth-teller read of this persona. My mind goes to poetry, rather than linear narrative. Hugo Ball's nonsensical Karawane: a reveling in language as a medium rather than a form of communicating anything in particular.

MANY MANY THANKS to Tanya Brodsky (an amazing artist in her own right) for this text!!!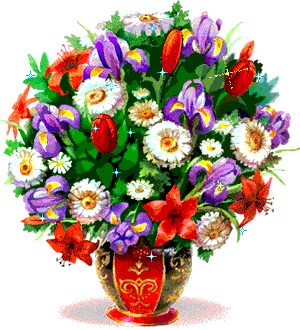 -----------------------------------------------------------------------------------------------------------------------


Represented By Yautepec, Mexico City, MX



2014- Master of Fine Art, University of California-San Diego, San Diego, CA (in progress)
2012 Bachelor of Fine Art, School of the Art Institute of Chicago, Chicago, IL
2004- 2007 six semester of coursework, San Francisco Art Institute, San Francisco, CA




2017-Norman AmygdalaCity Limits, Oakland, CA
2016-ArtBo Proyectos, Yautepec, Bogotá, Columbia, curated by Jens Hoffman
8 Rows Back, Helmuth Projects, San Diego, CA (two person)
2015-Ikebana///Anemone, Common's Gallery (UCSD), San Diego, CA
Happy Little, LVL3, Chicago, IL (two person)
2014-Flower Shoppe, Edition Chicago, Yautepec (Mexico City), Chicago, IL
2013-The Futility of Trying, Helmuth Projects, San Diego, CA
Roses on Your Grave, Yautepec, Mexico City, MX
2012-For Immediate Release, Disclosed UnLocation, San Diego, CA
2011-The Sun Hung Low or A Question Loomed, Habitat House, San Diego, CA
2008-Tomorrow is a Highway/ Fuck Your Sunset, Yautepec, Mexico City, MX (two person)



2016- Le domaine enchanté, Galleria Acappella, Naples, ITL, curated by Domenico de Chirico
Float in a Dark Tank, Yautepec, Mexico City, MX
How High?, Left Field, San Luis Obispo, CA, curated by Ryan Travis Christian and Travis Fish
Got It For Cheap 2, David Risley Gallery, Copenhagen, DK, organized by Charlie Roberts and Chris Rexroad
Got It For Cheap 3, Steinsland Berliner Gallery, Stockholm, SWE
Got It For Cheap 4, Agnes B's Gallerie du Jour, Paris, FRA
New Things Are More, VAF Gallery, San Diego, CA, curated by Anthony Graham
Felicita, A Ship in the Woods, San Diego, CA
Quickie Dingler, Common's Gallery, San Diego, CA, curated Audrey Hope
Sugar Talk, LVL3, Chicago, IL
2015- Public Utility,New Capital, Chicago, IL
Here | Hear, A Ship In the Woods, San Diego, CA, curated by Lianne Thompson Mueller
Material Art Fair, Yautepec, Mexico City, MX
The Originals s01 e01, Galerie Tatjana Pieters, Ghent, BEL, curated by Annie Warhol and Tatjana Pieters
2014- Art Los Angeles Contemporary, Yautepec (Mexico City), Los Angeles, CA
New Soil, Sullivan Galleries, Chicago, IL
2013- A Man Walks Into A Bar, Alcatraz, Chicago, IL
2012- On Paper, Galería Yusto/Giner, Marbella, Spain
Endless Summer III, curated by Angella D'Avignon, 3rd Space, San Diego, CA
More Real Than Life, curated by Alexander Jarman, Southwestern College Art Gallery, San Diego, CA
Art Los Angeles Contemporary, Yautepec (Mexico City), Los Angeles, CA
2011- California Is a Girl I Saw Dancing On a Bridge, Gloss Gallery, Portland, OR
XX , selected by Kathryn Kanjo and Joseph Bellows, The Athenaeum, La Jolla, CA
Fifth Season, curated by Ben Malcolm-Strauss, Space4Art, San Diego, CA
…There's More After We've Finished…, Sight School, Oakland, CA



2014 Edward Ryerson Fellowship
2012 Merit Scholarship, School of the Art Institute of Chicago
2007 Interdisciplinary Honors Studio Recipient, San Francisco Art Institute
2004 Presidents' Merit Scholarship, San Francisco Art Institute



2014- Founder and Director, SPF 15, San Diego, CA
2013-2014 Founder and Director, Sunday Project, Chicago, IL
2010-2012 Curatorial Committee Member, Space 4 Art, San Diego, CA